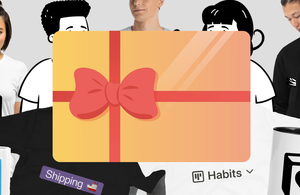 Do you know a Notion fan who would love to receive the gift of productive products? Why not buy a gift card, in one of several denominations?
Please note that Notionware adds shipping costs for physical products at check-out. These vary by geography.
If you want to ensure your gift card recipient bears no shipping costs, please ensure your gift card value is sufficient, by adding together two items:
Please also refer to delivery estimates in the same shipping information.

To display gift card denominations in an alternative currency, please use the drop-down currency switcher at the bottom of this page.